Looking for a few new ideas to spruce up your summer?  I've done the heavy lifting for you, and listed below some of my favorite handmade shops!  Whatever you're looking for they've got you covered, trust me!

Are you looking for a few new ways to spice up your outfit next time you take a night out on the town?  Have you been looking for new ways to spice up your fitness routine just to shake things up? Whether it's fitness, or fashion help you're looking for lipstick to lunges is just a click away!

Summer is here and it is swim season. Searching for the perfect swimsuit for your child – look no further. SwimZip offers 1 piece sunsuits (a swim romper), with UV 50+ sun protection, and a full-zipper for easy-on and easy-off (and for little littles easy diaper changing or easy potty)! SwimZip was started by a mom of 2 boys when she was diagnosed with skin cancer at 26! She wanted to make a difference in the sun protective world by making fashionable swimwear that is also functional – so SwimZip is born. You can find suits for all ages even men swimwear and women sun protective swimwear.
I have looked high and low for the perfect pair of women's fitness leggings, and guess what, I have finally found them!  It's not everyday you find a company offering affordable, high quality, comfortable fitness apparel, but Airabella Active offers just that!
Don't be shy, take a glance at Airabella Active's full Women's Activewear line!

Betty's Classic Twirl Dress –
This dress is absolute vintage-inspired perfection! With it's short length, full skirt, and frilly details this dress is a showstopper!
http://www.daydreambelieversdesigns.com
The 'Leah' Tutu Romper, perfect for first birthday parties, special occasions and weddings. Add a monogram for $10.
Available in sizes 0-3m through 4T. 100% cotton seersucker in pale pink with tulle tutu attached. Attached shorts underneath so no bloomer is required.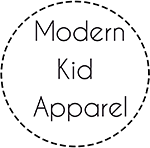 Tired of sifting through what seems to be an endless list of kids clothing that you're not even sure you can afford?  We all want to dress our kids up in the most modern kids apparel available today, but at what cost?  Well Modern Kid Apparel has taken the headache out of this process, but doing the sifting for you, and making it affordable on any budget!  Click here to see more!
Warmer weather means going out for bike rides together and outdoorsy pups love sporting this blue fun design! The core of this designer martingale collar is highly dependable 600-lb. polypropylene webbing. Our signature CuddleSkin satin lining will completely wrap the core to eliminate raw edges and protect your pet's neck. Each seam is created with an industrial-duty heavyweight bonded nylon thread. Every Classic Hound dog collar comes equipped with military strength metal casted brass and nickel-plated brass hardware, each slide and D-ring is individually inspected before it is sewn tightly into place.

This spring, join Roman+Gemma on their next adventure as they travel to Paris. Every little girl will love wearing one of their latest designs named; "La Bicyclette." This cute and adorable tee is available in white and in bubblegum pink.
Click here to see more!
Elegance, simplicity and class all in one! This bar necklace can be a "little black dress" addition to your jewelry collection because it can go with any outfit!
Click here to see more!
Our Coastal Vibes snapback hat is the perfect accessory for all your little ones spring plans.
Who says little girls need to aspire to be princesses? This is the ultimate girl power dress that encourages your daughter that she can be anything she imagines. http://www.wireandhoney.com/

From handwoven blankets to rustic chandeliers, Shabby Antler has you covered when it comes to beautiful home decor! www.theshabbyantler.com
Summer is right around the corner and Charlie & Chomper's tanks are perfect for the weather. Get any of their designs put on these in many different color combos!
Our Monthly milestone blankets are the perfect way to track the growth of your babe through their first year of life! The simplicity of the blanket allows you to express your self as well as your babe to highlight each month! They also have a my first holiday blanket as well!!
Click here to see more!

If you are like me, sometimes your house needs a little makeover. One easy way to spruce it up is to add some new art around your house! We have a lot of new prints being released over the next few weeks and this coffee print is one of my favorites: "All I need today is a little bit of coffee and a whole lot of Jesus". Browse our selection and find the perfect print for your home. Use "AIRABELLA10" for 10% off your order!
Wild Purple sunsuits are a summer must have for your little boho babe! Our "Dream Catcher" Sunsuit is comfy, casual, and cool; perfect for any occasion! Check out the rest of our collection at www.thewildpurple.com and use "airabella" for 15% off your purchase.
Chamomomile + Roses just launched these adorable Star Spangled Mama + Mini tees! So much cuteness for mamas and littles this summer! Head on over and check out the rest of her collection! Available at www.chamomileandroses.com.