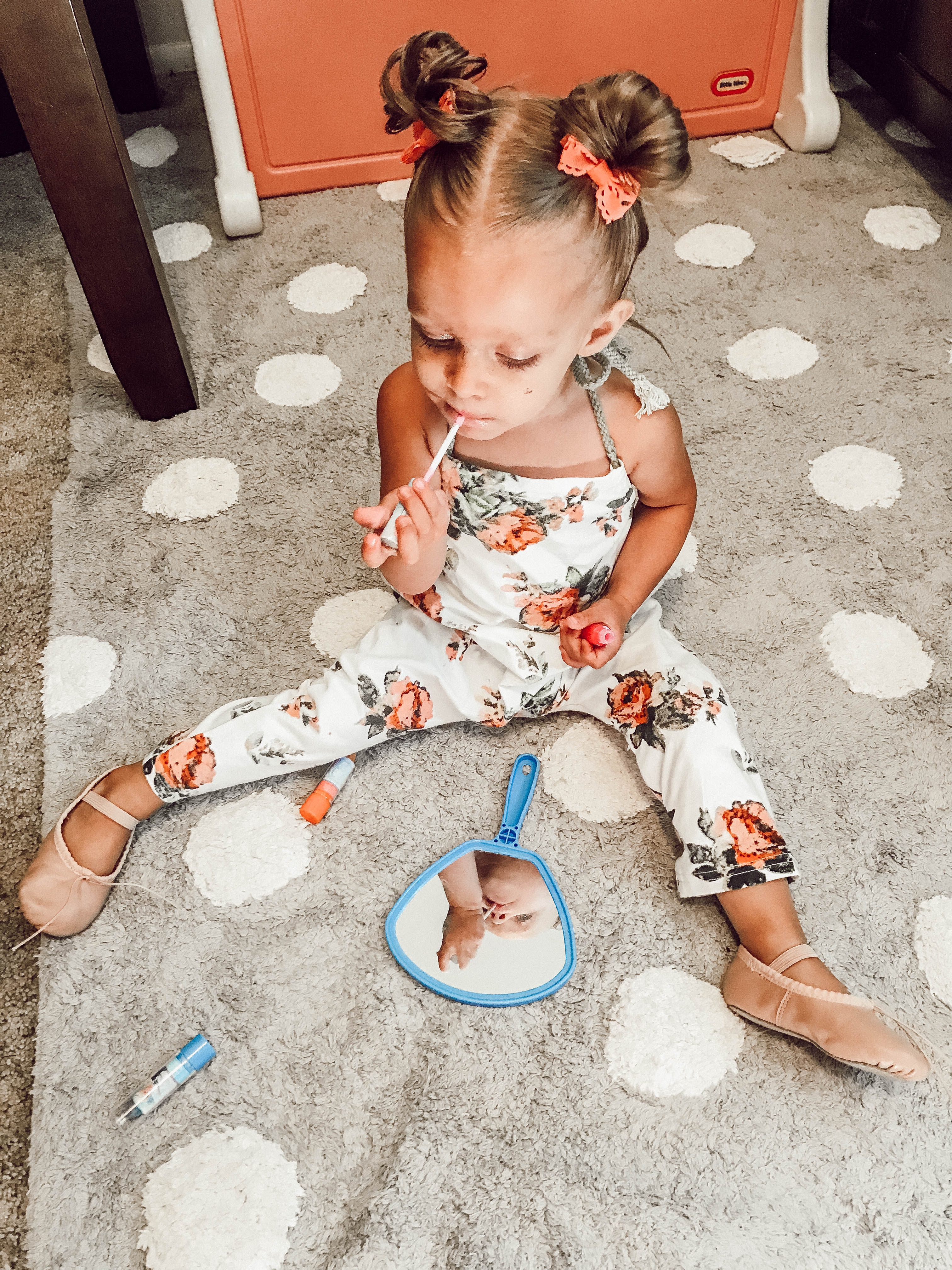 Founded in 1952, 

Townleygirl

 is the leader in children's cosmetics and hair accessories. Partnering with top-notch brands like Disney, Universal and DreamWorks, they not only create great products, but also some of the safest ones on the market. With products like sheer lip gloss and peelable nail polish, kids will have a fantastic time dressing up as their favorite characters, and parents will have an easy clean up when they are all done. Townleygirl offers a wide variety of makeup for little girls. They have a ton of your kids favorite movies wrapped in makeup sets, they all sell for a great price. They also have nail polish, hair brushes, toys and much more.
Disclosure: I received product(s) for free, in exchange for an honest review, which may differ from yours.  Regardless, I only recommend products that I love, and believe would be a good fit for any consumer.
I wish my palette looked this pretty still but my daughter has been playing with it non-stop for the past 2 weeks.  It's the first thing she asks for in the morning and the last thing she plays with before bath time. She is usually covered in head to toe glitter and eye shadow after playing with this kit but GOOD NEWS, it washes off SUPER easy and doesn't stain anything. The colors are extremely sheer and the glitter doesn't stick for ages.
From a palette of different colored lip glosses, to a selection of eye shadows in fun colors, any little girl will have hours of fun making herself up with this kit.  Plus if your little one loves trolls like mine does, then it makes it that much more fun!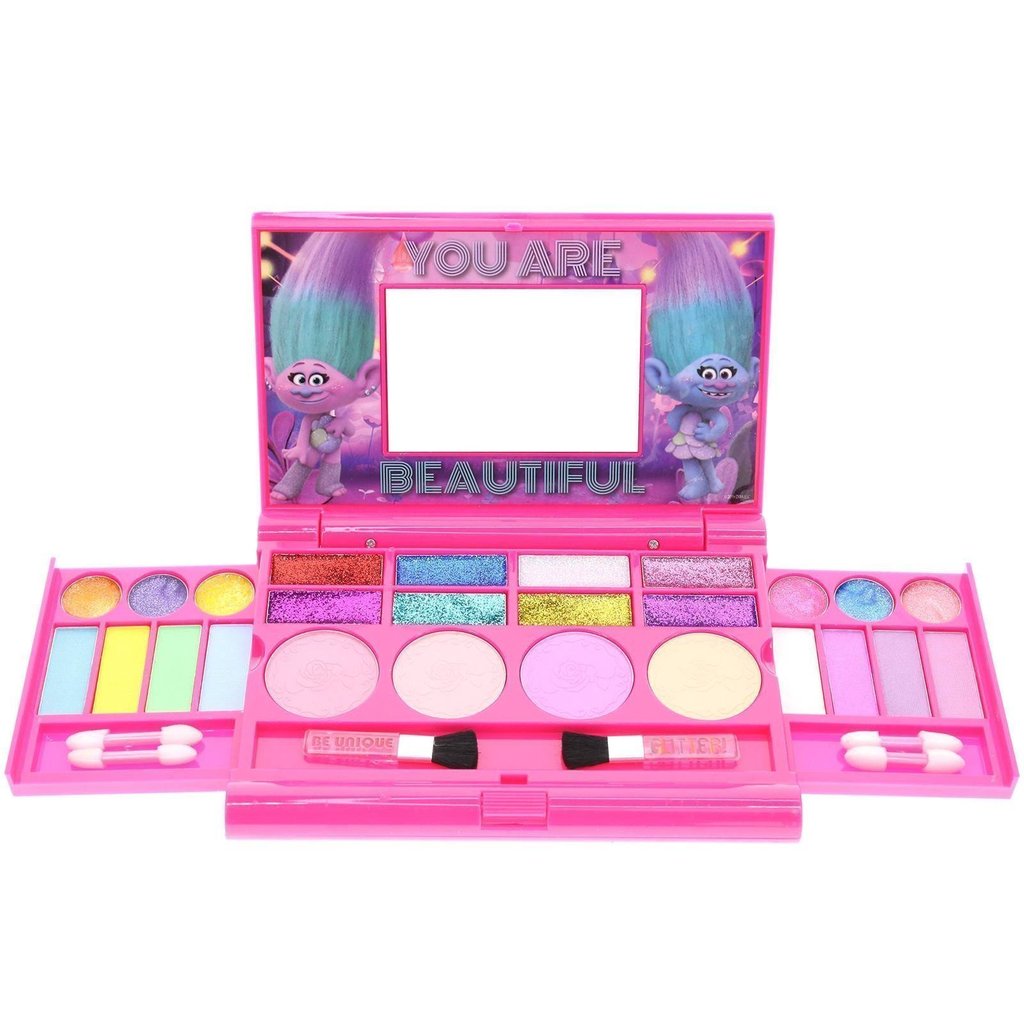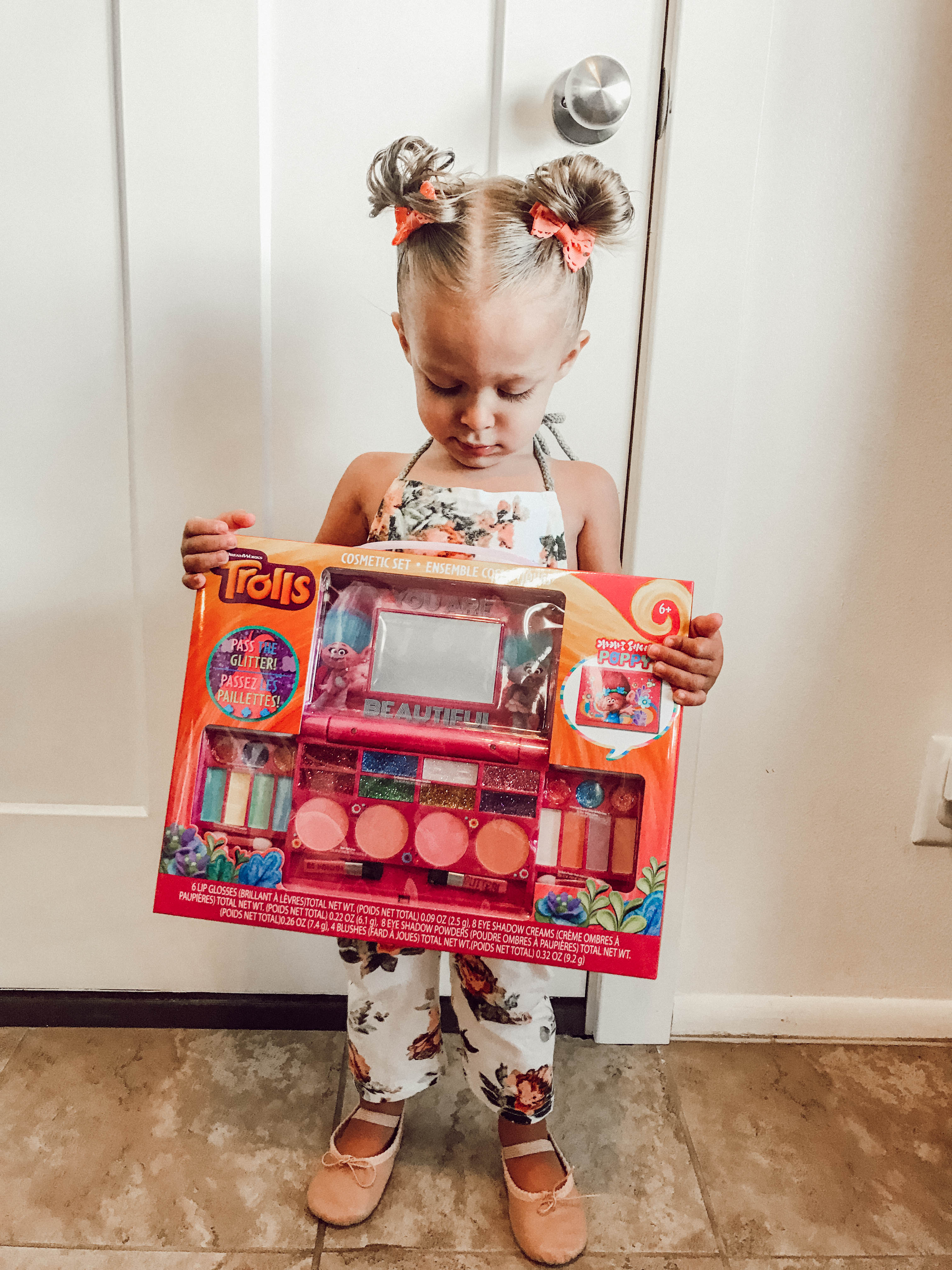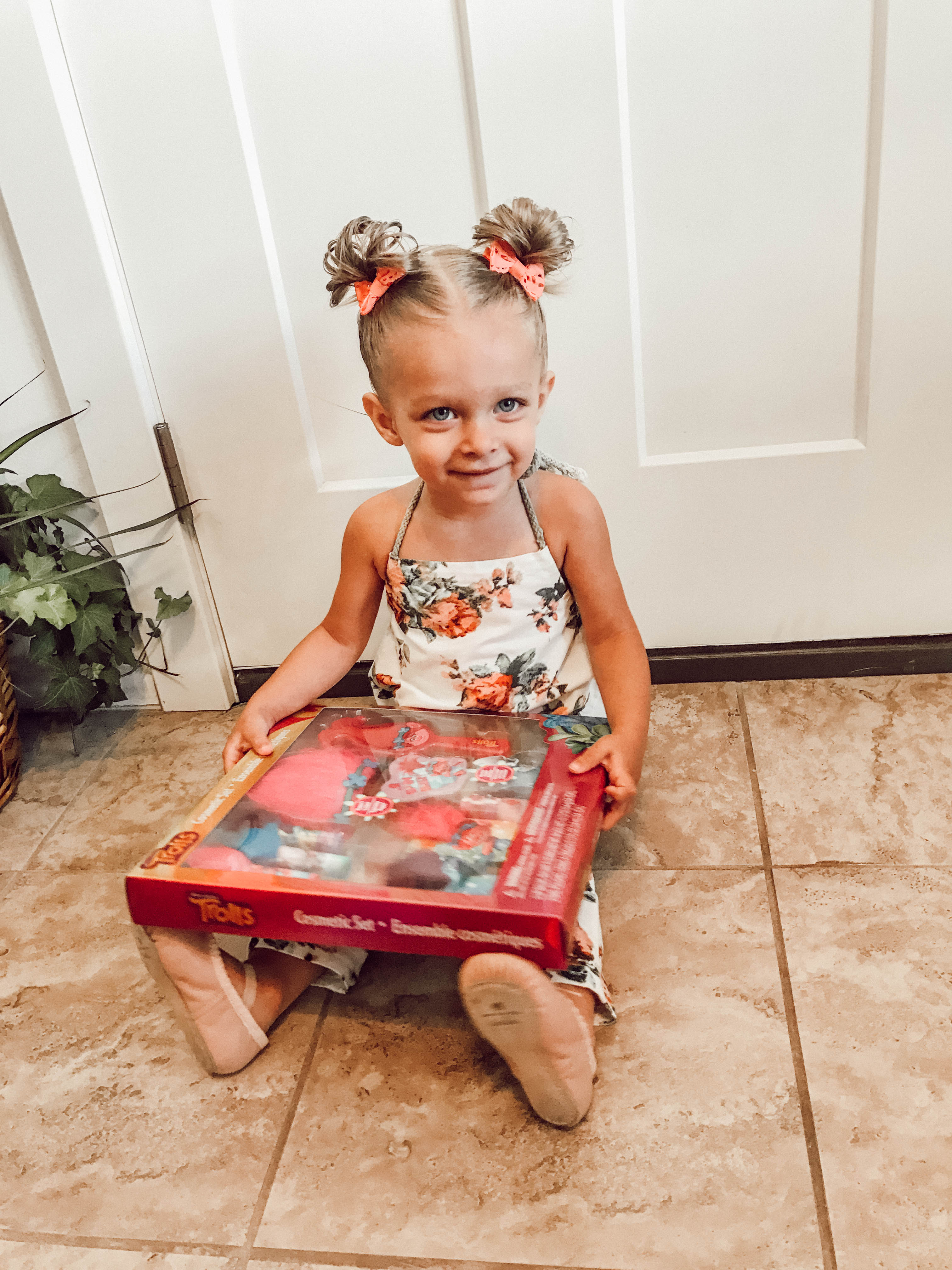 This was a kit that was definitely saved for a rainy day.  My daughter had an absolute blast playing with the trolls headband and brush. She turned the trolls movie on and danced her little heart out.  My favorite thing about this kit is the fun chap stick with the trolls hair on top, my daughter definitely got a kick out of that.  I think this kit is super affordable and fun, and would be a great birthday gift for any trolls fan!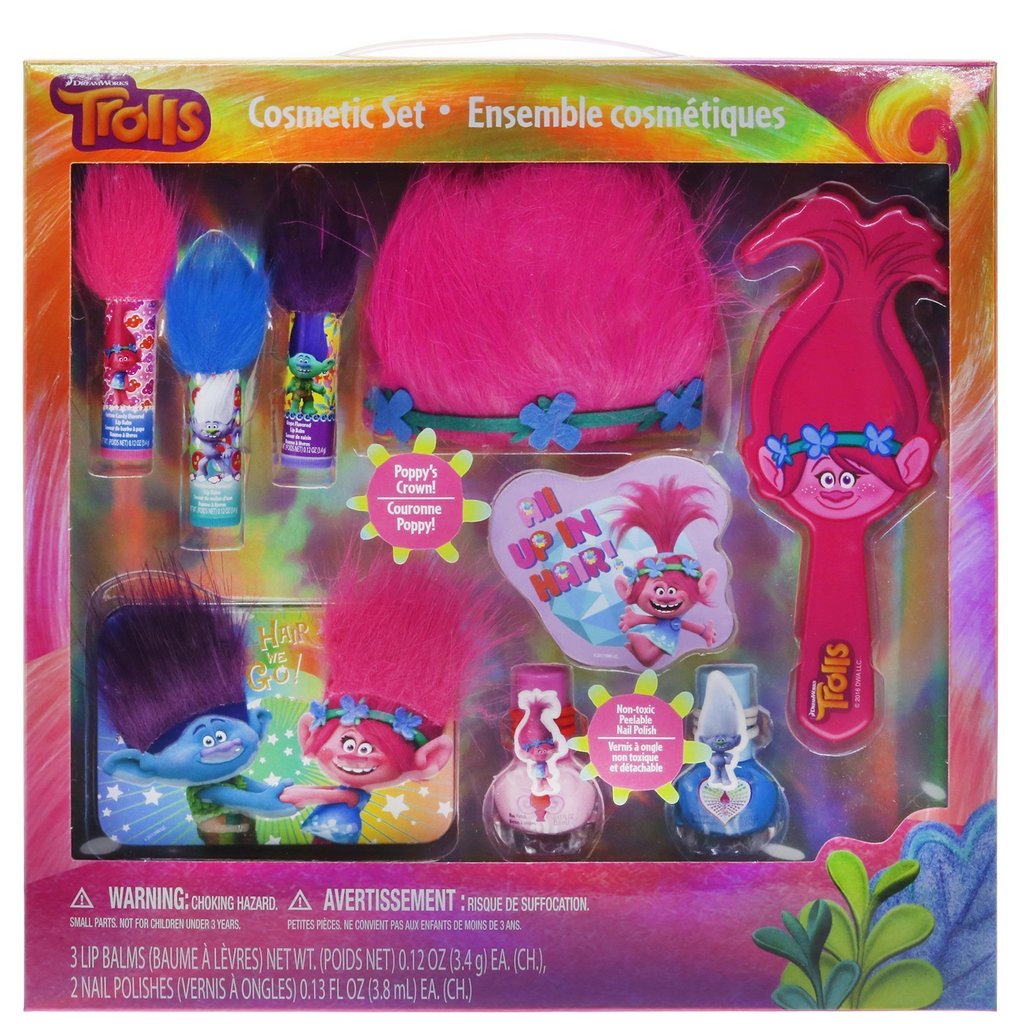 My daughter is an absolute lip-gloss-aholic, but one thing I'm always worried about is if it's safe for her to use mine. I know they always say cruelty free, and not tested on animals, but are they really SAFE?  Well that's where Townley Girl comes in to save the day!  ALL of their makeup is NON-TOXIC, so any mom fears you had can be tossed out the window with this purchase!  For only $6.99 you get 6 tubes of lip gloss (which again are VERY sheer which I love), but makes your little one feel like they are glamming themselves up for a night out!  This set is a MUST in my eyes!
Colors and flavors include: fuchsia raspberry, peach watermelon, lilac grape, blue blueberry, pink strawberry and red apple.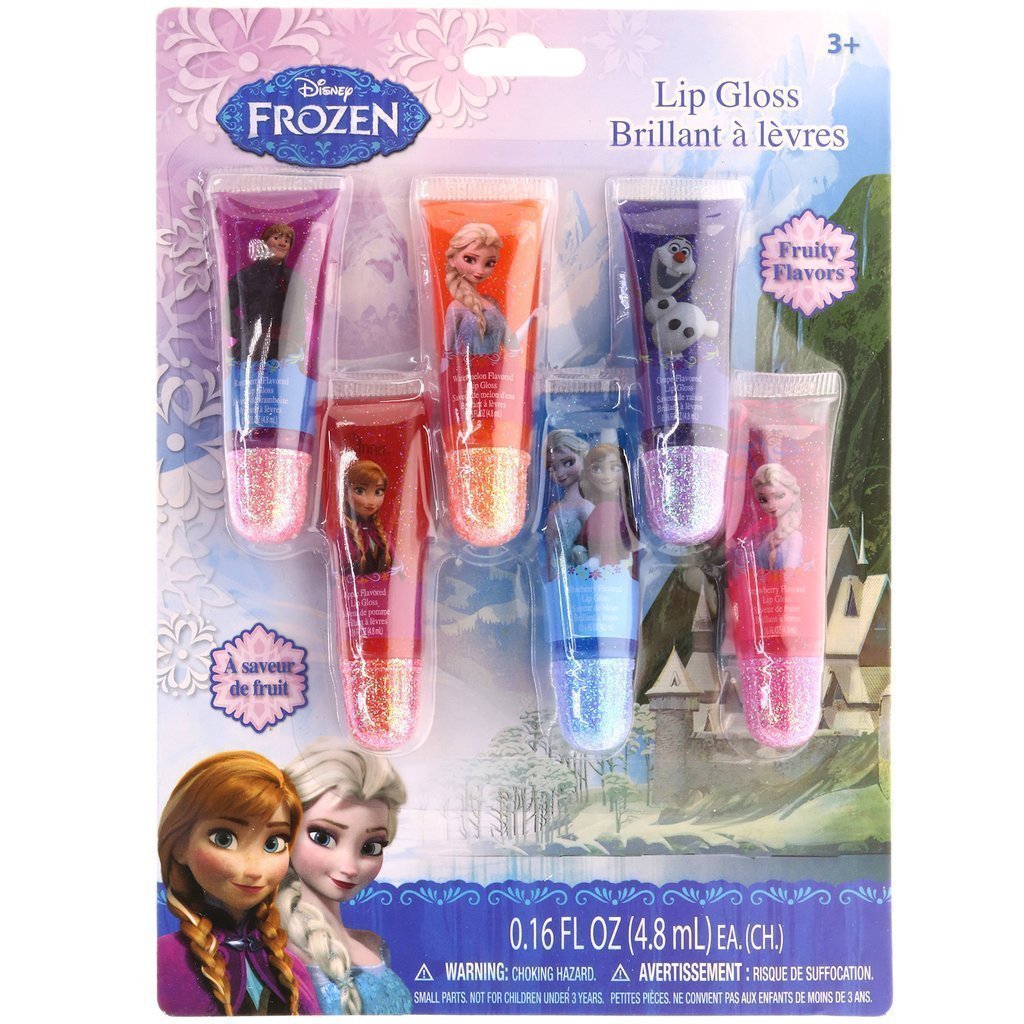 For only $6.99 – you get 4 mood changing lip balms, and a darling frozen mirror.  The mirror is made of plastic, so you don't have to worry about your little one hurting themselves on it. My only concern with these is that they taste so good my daughter tries to eat them sometimes haha.  Again my favorite part as I have mentioned before is that all of their products are non-toxic, although I still wouldn't recommend eating them!  These are also very sheer, and show hardly any color which makes cleanup so easy.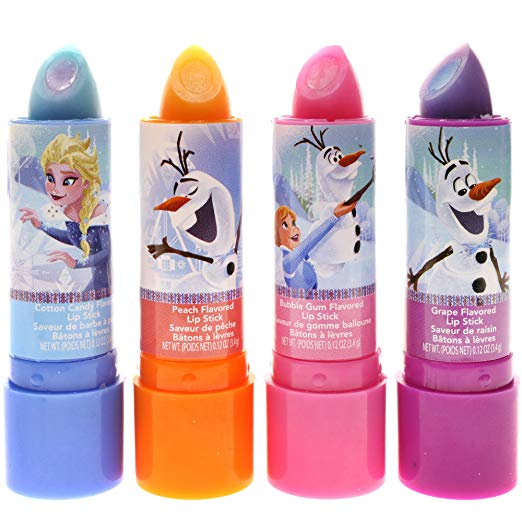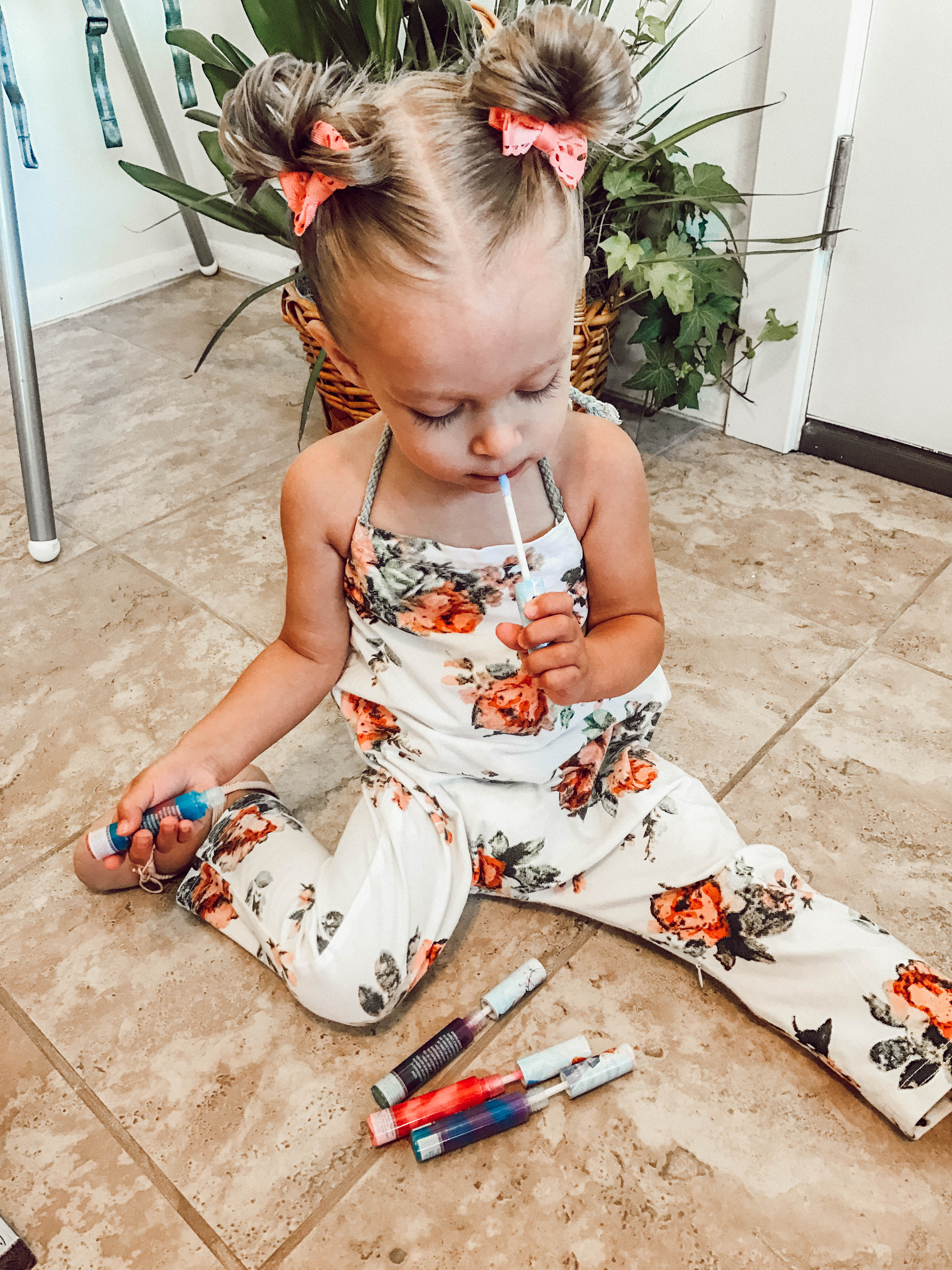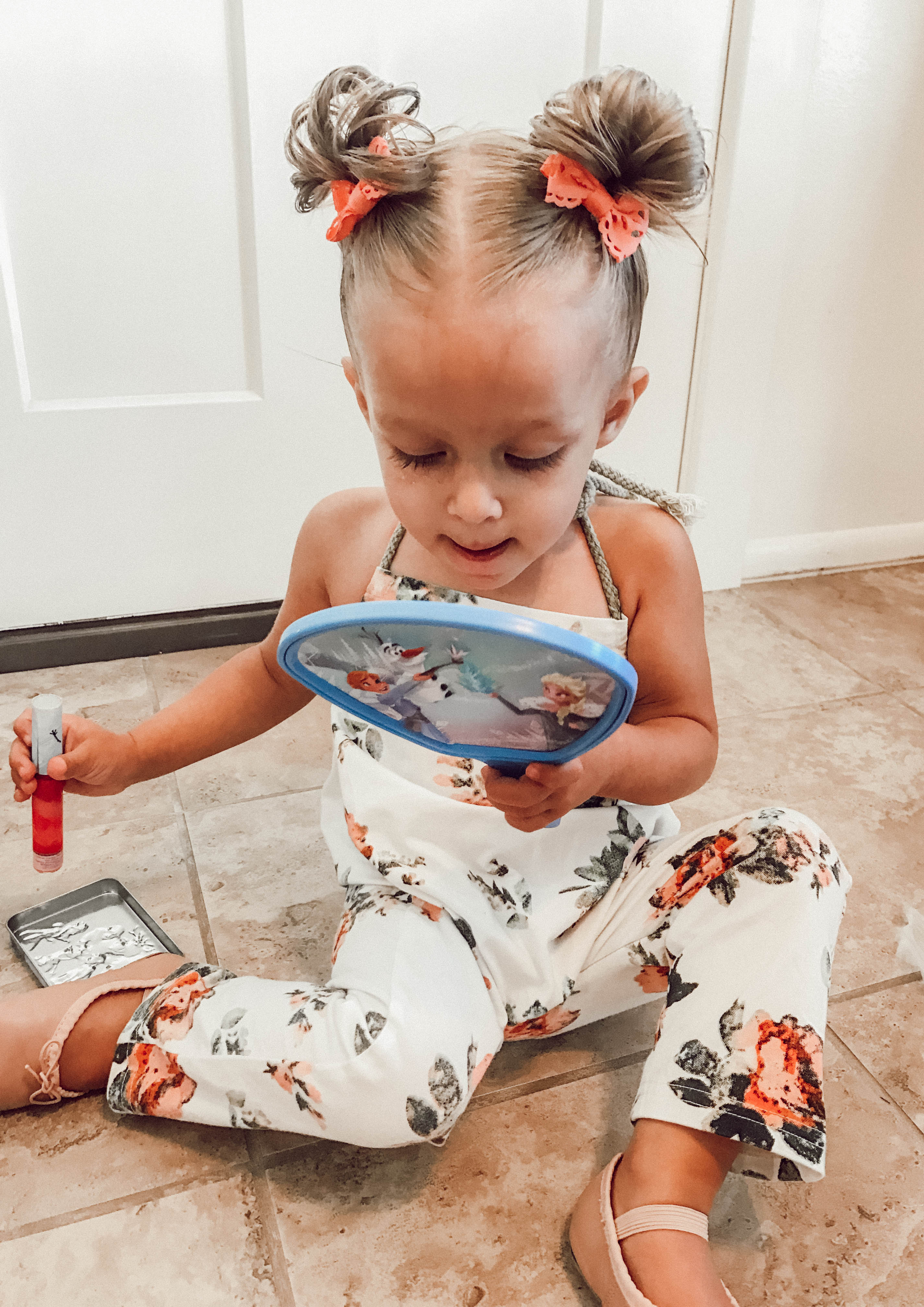 This Non-toxic, water based nail polish is one of my personal favorites!  With 18 colors to choose from your little one will never get bored!  This nail polish tends to peel off quicker than most, but I actually prefer that considering I hate chipped nail polish, and my little one likes to mix it up a lot!  Either way, it is good for hours and hours of fun.  The shades are all very vivid and sparkly, so I have to admit that I have painted my own nails a few times with this kit, and LOVE them!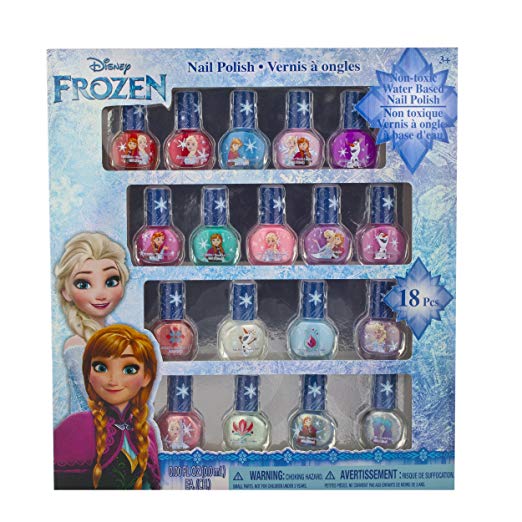 Now for the fun part…  Who wants to win their very Townley Girl products?  I have a Trolls Crazy Hair Beauty Set & a Trolls Beauty Compact Kit to giveaway to one lucky winner!  All you have to do is head to my Instagram and follow me! Make sure to also like & comment on my most recent post to enter. For an extra entry, comment below with your favorite product from Townley Girl.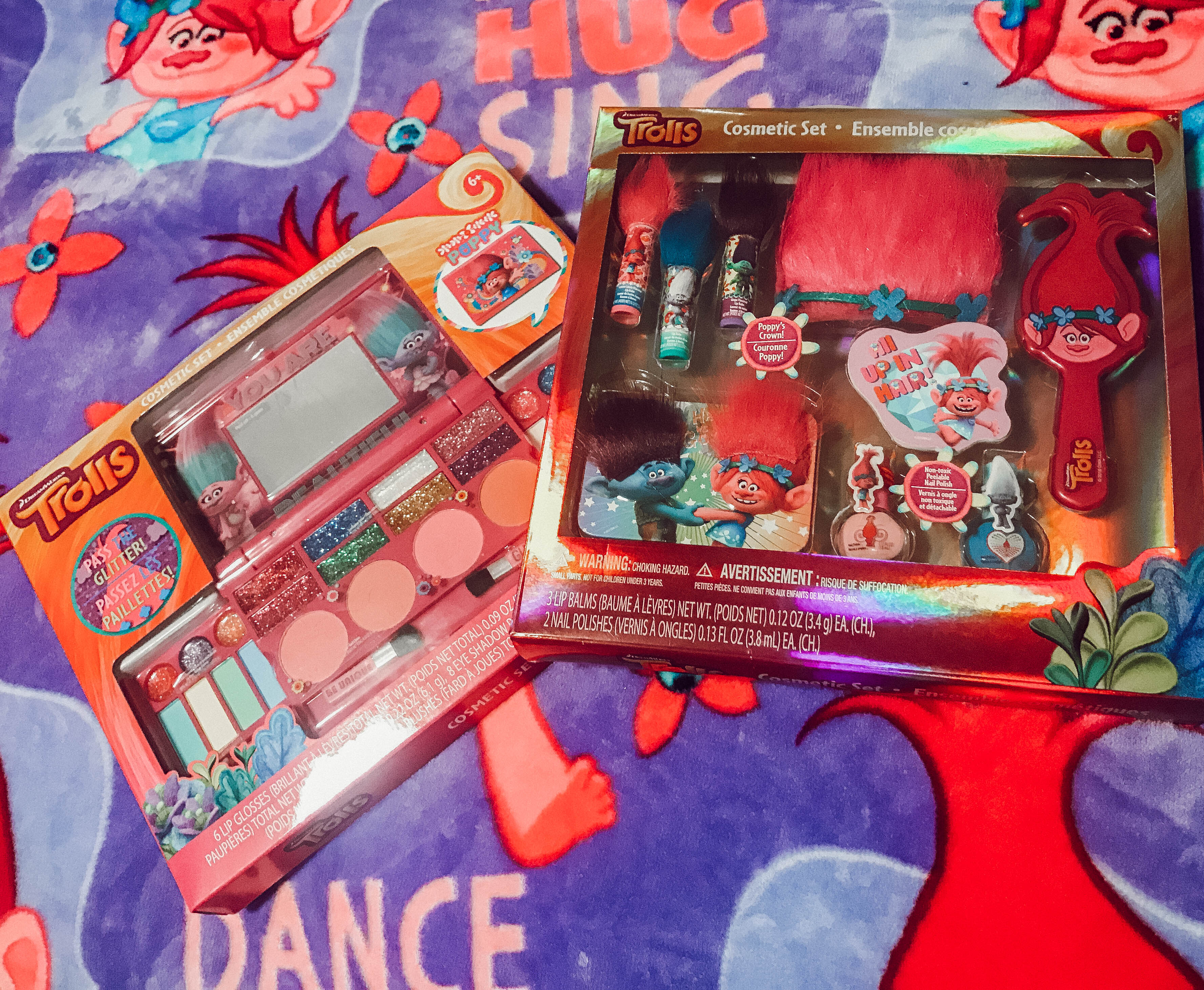 GOOD LUCK and thanks for stopping by! XO