Christmas shopping is upon us… and i just discovered the most sparkly, snugly and affordable gift for your little ones this year!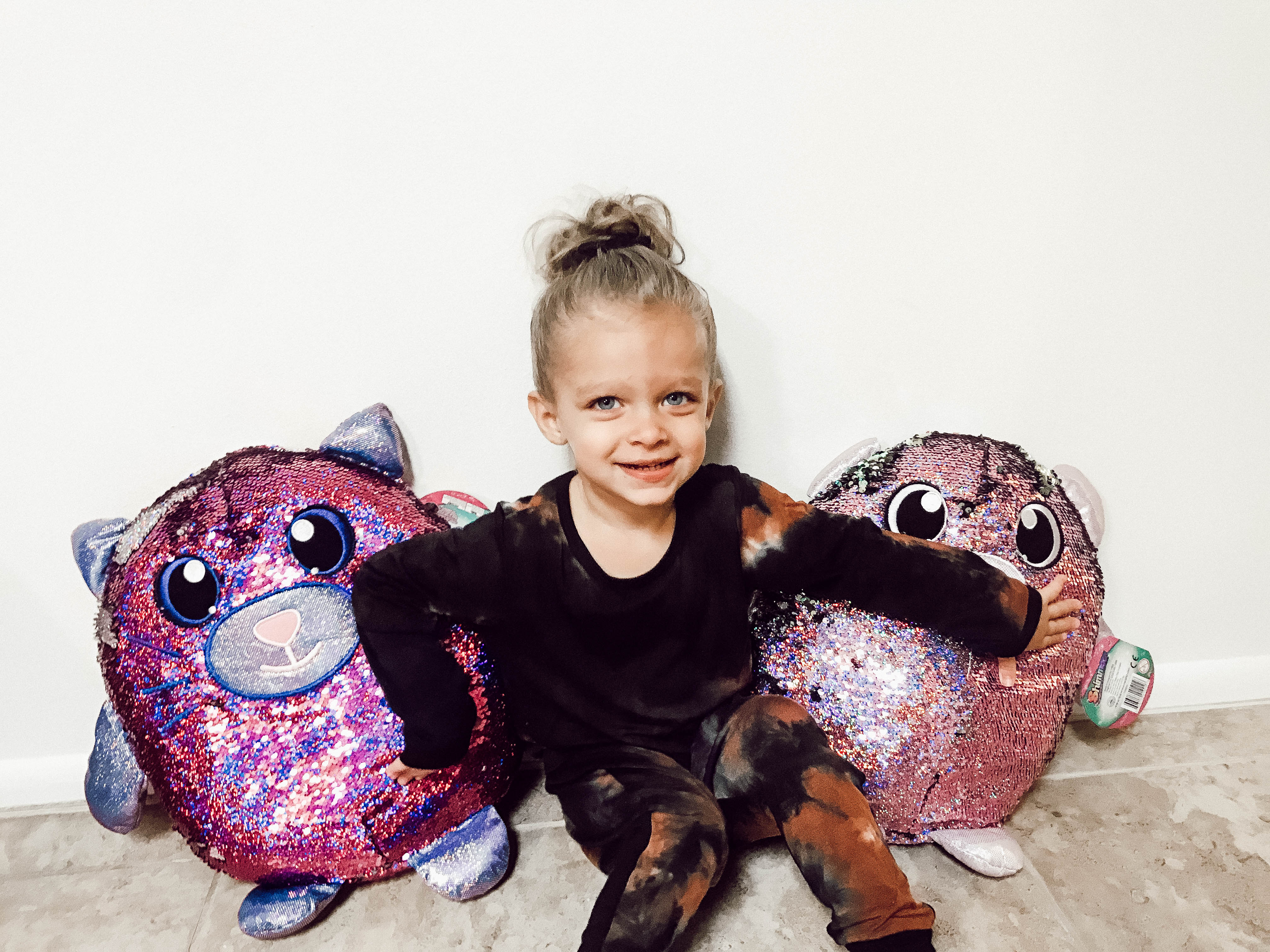 These cute little creatures are called SHIMMEEZ and are available to purchase HERE
They retail for $19.99 + free shipping + a free gift if you order from their site. They are also available to order at some other online retailers such as Walmart, Bed Bath & Beyond, Amazon + more!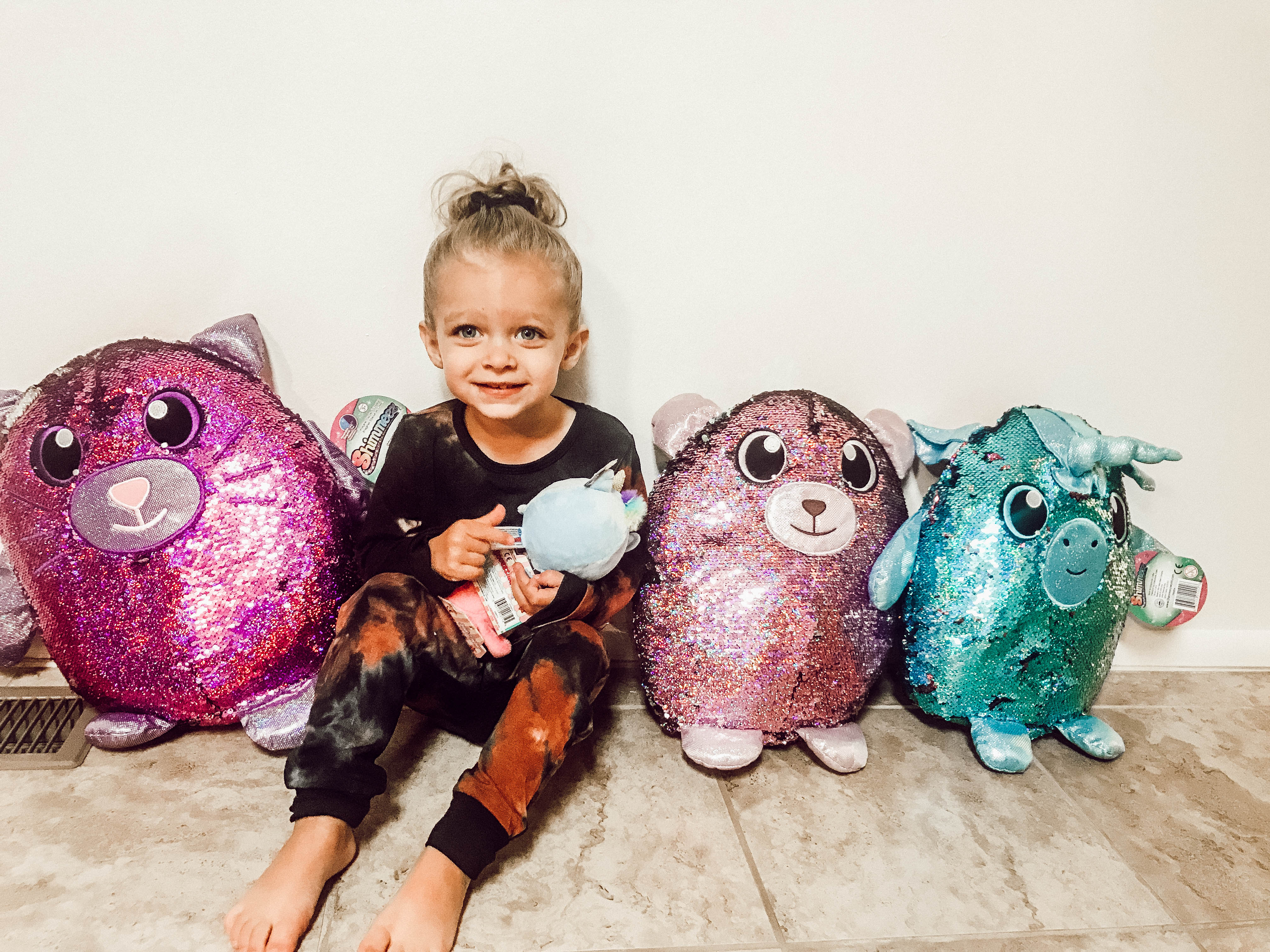 They come in a variety of colors and animals.
I would definitely recommend these as a gift for your little one and feel they are worth the price!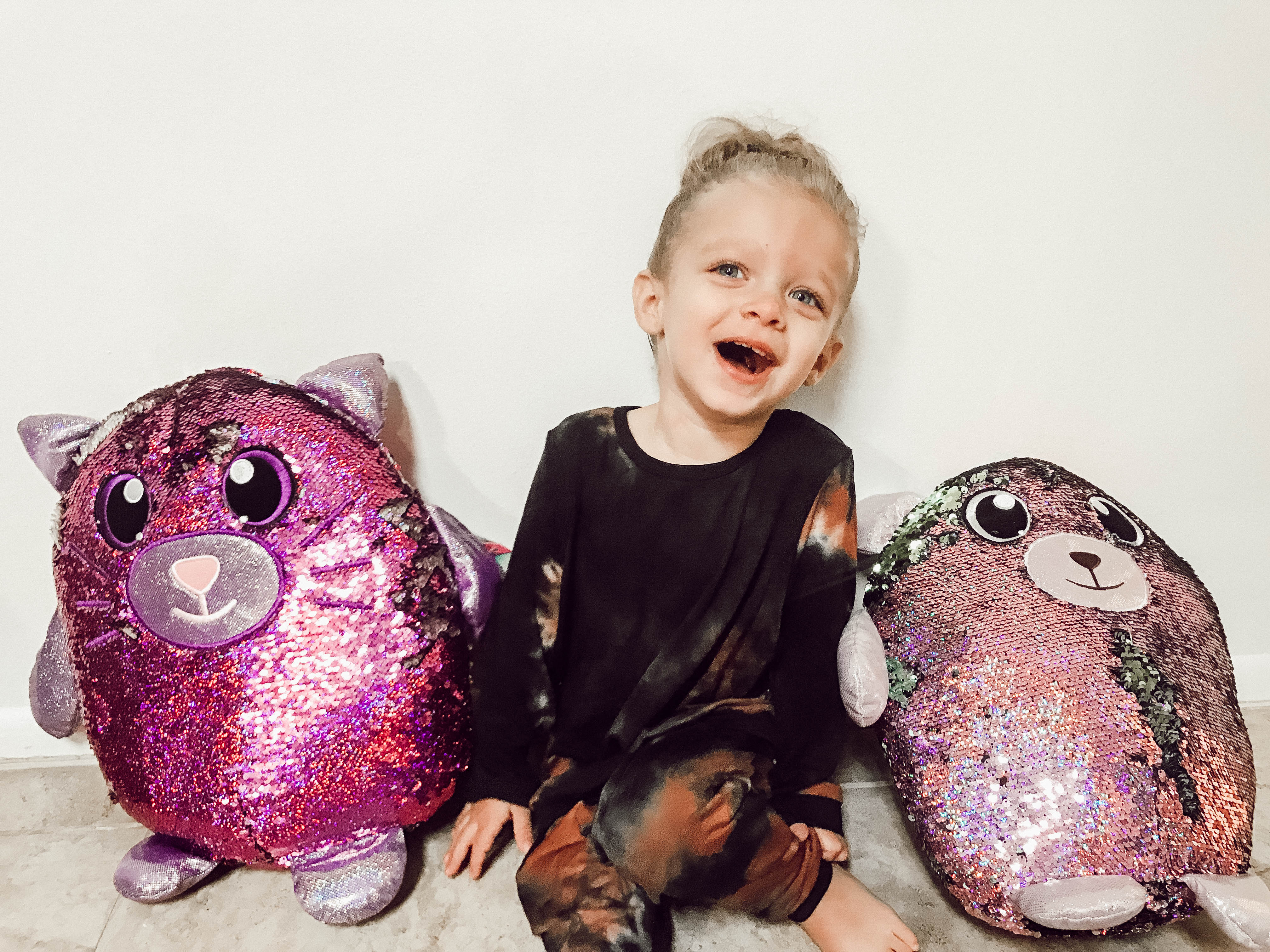 Shimmeez are two-toned color changing plushies that are covered in sequin! You can create your own works of art during the day and snuggle up with them at night!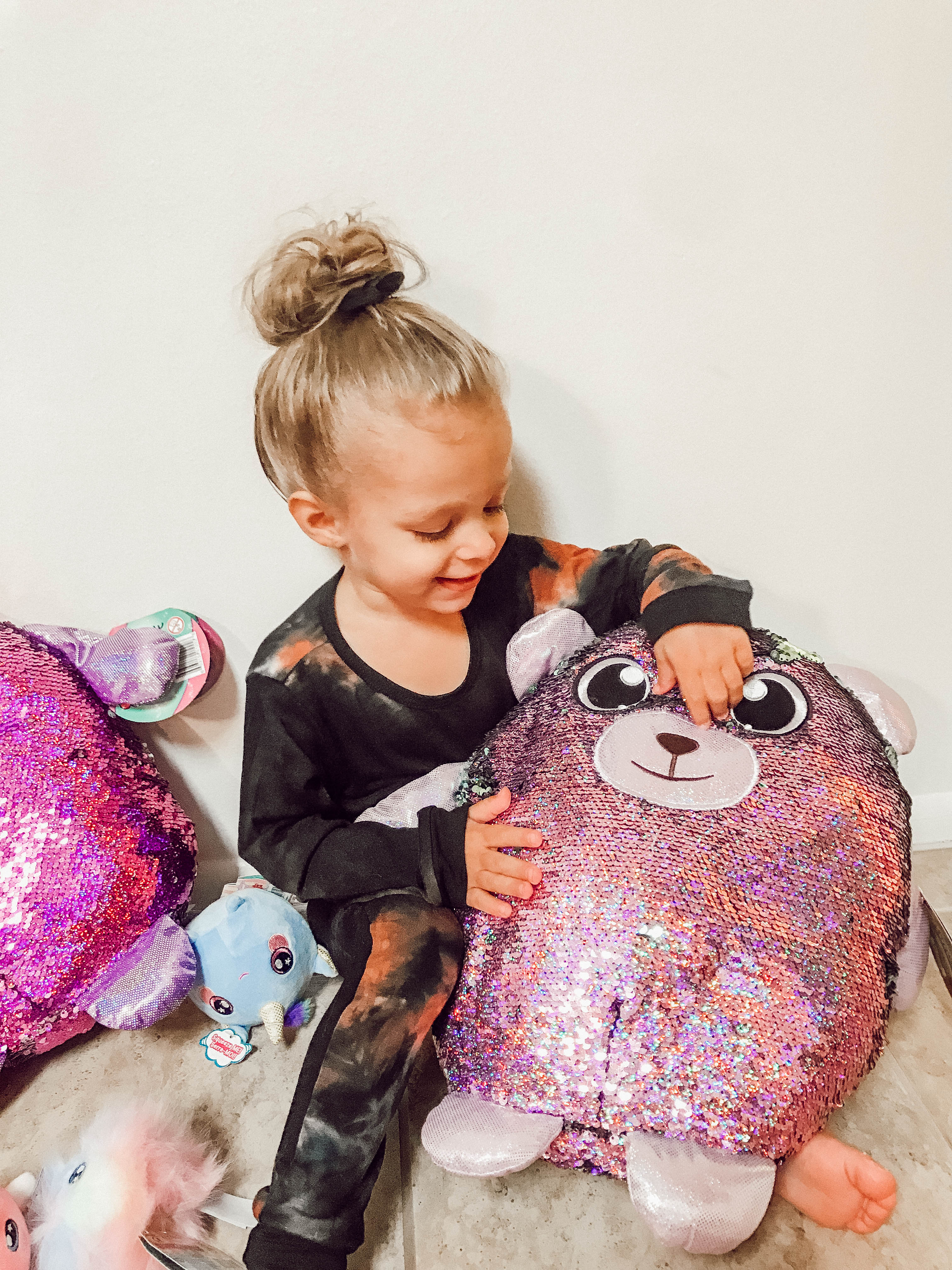 Peyton has been playing with these non-stop and we can't wait to buy more & gift them to our friends & family this Christmas!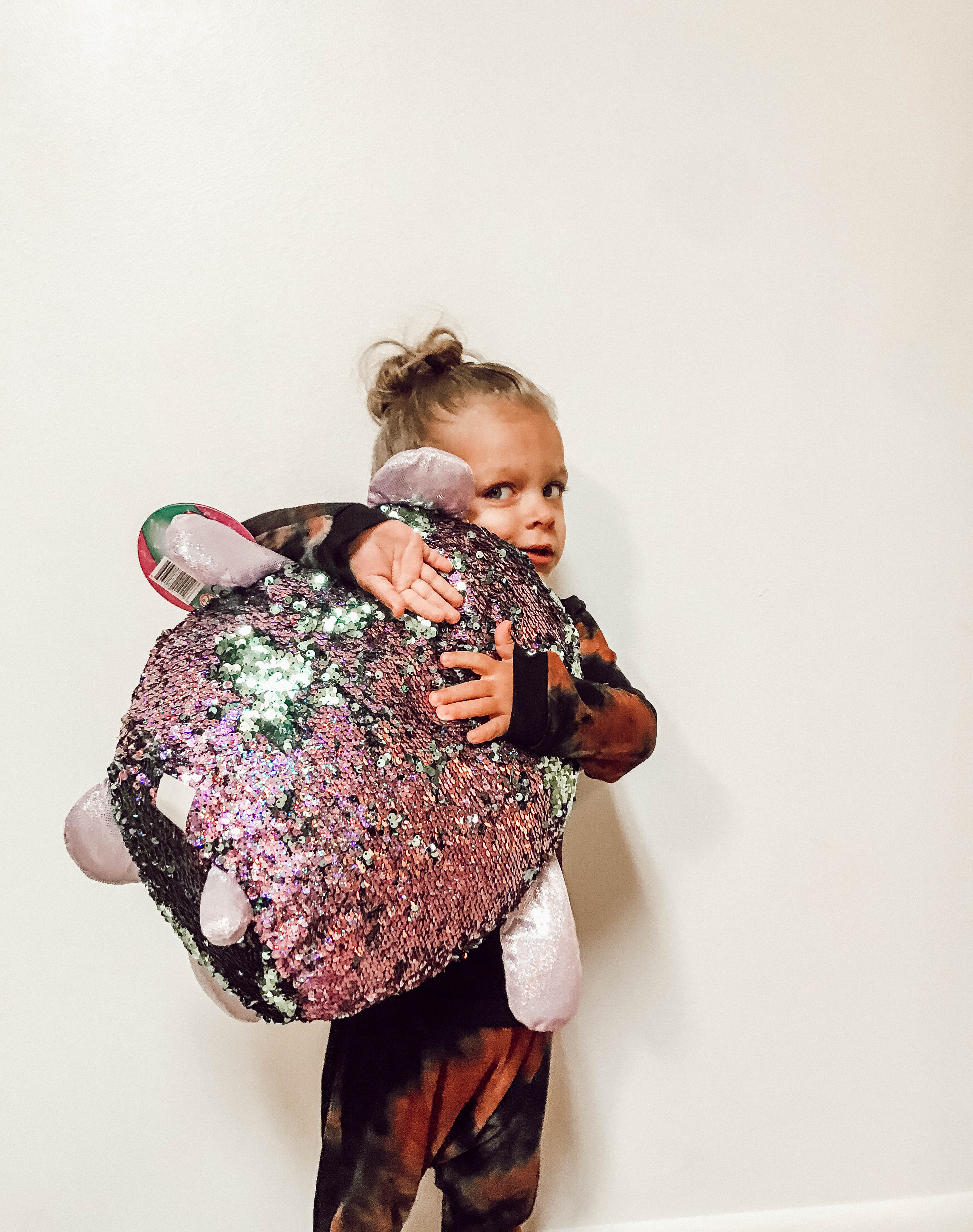 SHIMMEEZ HAS KINDLY OFFERED TO GIVE ONE OF MY READERS A CHANCE TO WIN A FREE SHIMMEEZ OF THEIR CHOICE .
TO ENTER: MAKE SURE TO FOLLOW BOTH ME & SHIMMEEZ ON INSTAGRAM (WE DOUBLE CHECK) & COMMENT BELOW WITH A LINK TO YOUR FAVORITE SHIMMEEZ. Click HERE to view their website.
THAT'S IT! CONTEST ENDS Sunday 11/24/2018 AT MIDNIGHT AND THE WINNER WILL BE CONTACTED THE FOLLOWING MORNING.
GOOD LUCK EVERYONE XO