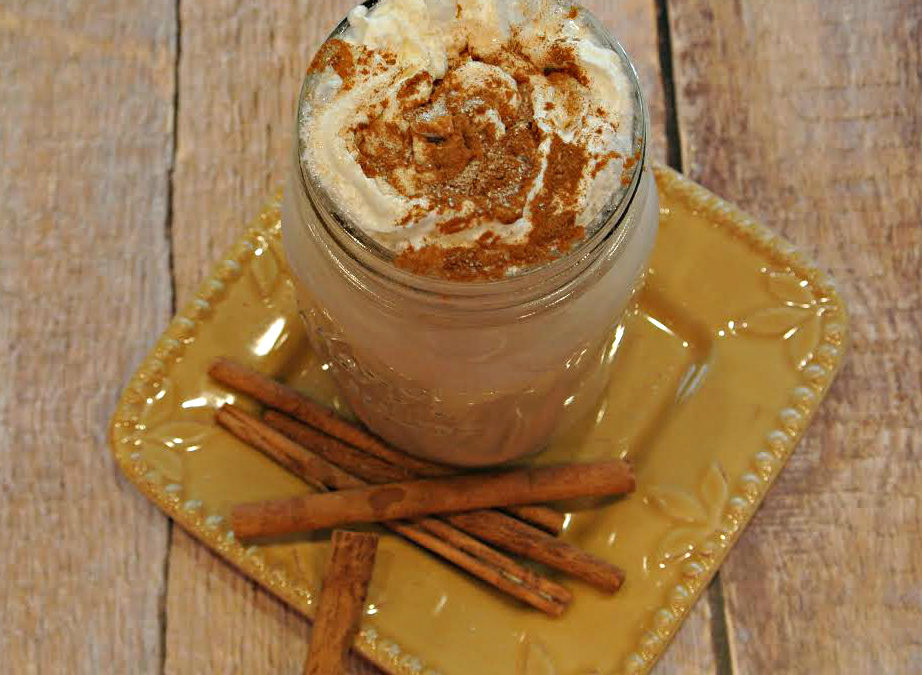 Hey ladies! Hope you had a wonderful week & are looking forward to a wonderful weekend. I will be 36 weeks pregnant tomorrow so i have been taking it easy and doing alot of relaxing, haha! Growing a baby is exhausting, am i right?! I wanted to share with you a recipe i recently tried and fell in love with. I don't know about you but i have a SERIOUS sweet tooth, so if there is any way to make my treats a little bit healthier i do it! This particular smoothie is called the Snickerdoodle Protein Smoothie. It's super easy, healthy and tastes delicious!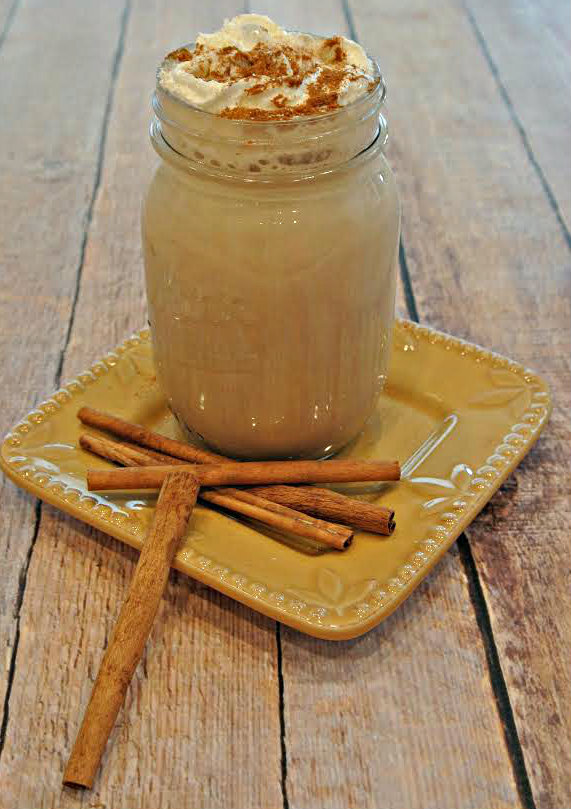 We just recently invested in a high-tech blender and we absolutely love it but any old blender will do! You can use any vanilla protein powder you like – it will work the same way. In this particular smoothie, i used almond milk but any milk will do. The same goes for the peanut butter. I love regular peanut butter (probably too much) but use PB2 in most of my smoothies. If you want a nutritional boost, you can also add some greek yogurt if you like.
I hope you enjoy this recipe as much as me! Have a wonderful, healthy weekend everyone!
Snickerdoodle Protein Smoothie
Ingredients:
1 cup vanilla almond milk
1 scoop vanilla protein powder
2 tsp. peanut butter (or you can use PB2)
1 tsp. vanilla extract
1 tsp. cinnamon
8-10 cubes of ice
Directions: 
STEP 1: Place all ingredients into blender (liquid ingredients first).
STEP 2: Blend on high for 2 minutes or until smooth. (We used a vitamix for this particular smoothie)
STEP 3: Serve and enjoy!
Perfect for a healthy afternoon snack that keeps you energized and FULL!
*5 minPrep Time
*5 minCook Time
*10 minTotal Time