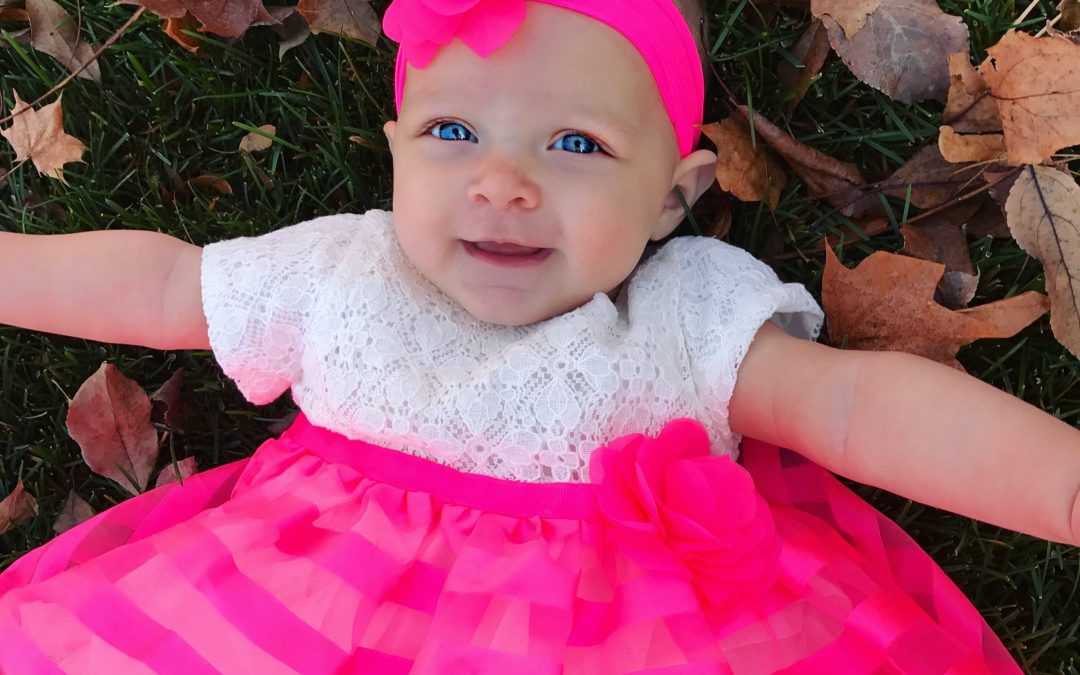 November is the month to remind us to be thankful for all the positive things in our life. I am grateful for so many things but this little girl is currently at the top of my list. She just turned 5 months old and i'm full of emotions; happy, sad, excited and nervous! I'm so thankful that she is healthy, strong and growing into a beautiful baby girl but so sad that time has to fly by so quickly. It's such a bittersweet feeling but above all i am overwhelmed with gratitude just to be this girls mom.
Being a mom for such a short time has already taught me so much. Patience is a virtue and this girl is teaching me everything i need to know about patience! 🙂 Her giggles warm my heart and her smile lights up my world! I am still currently pinching myself that i get to keep her FOREVER! I just hope she continues to love me as much as she does now!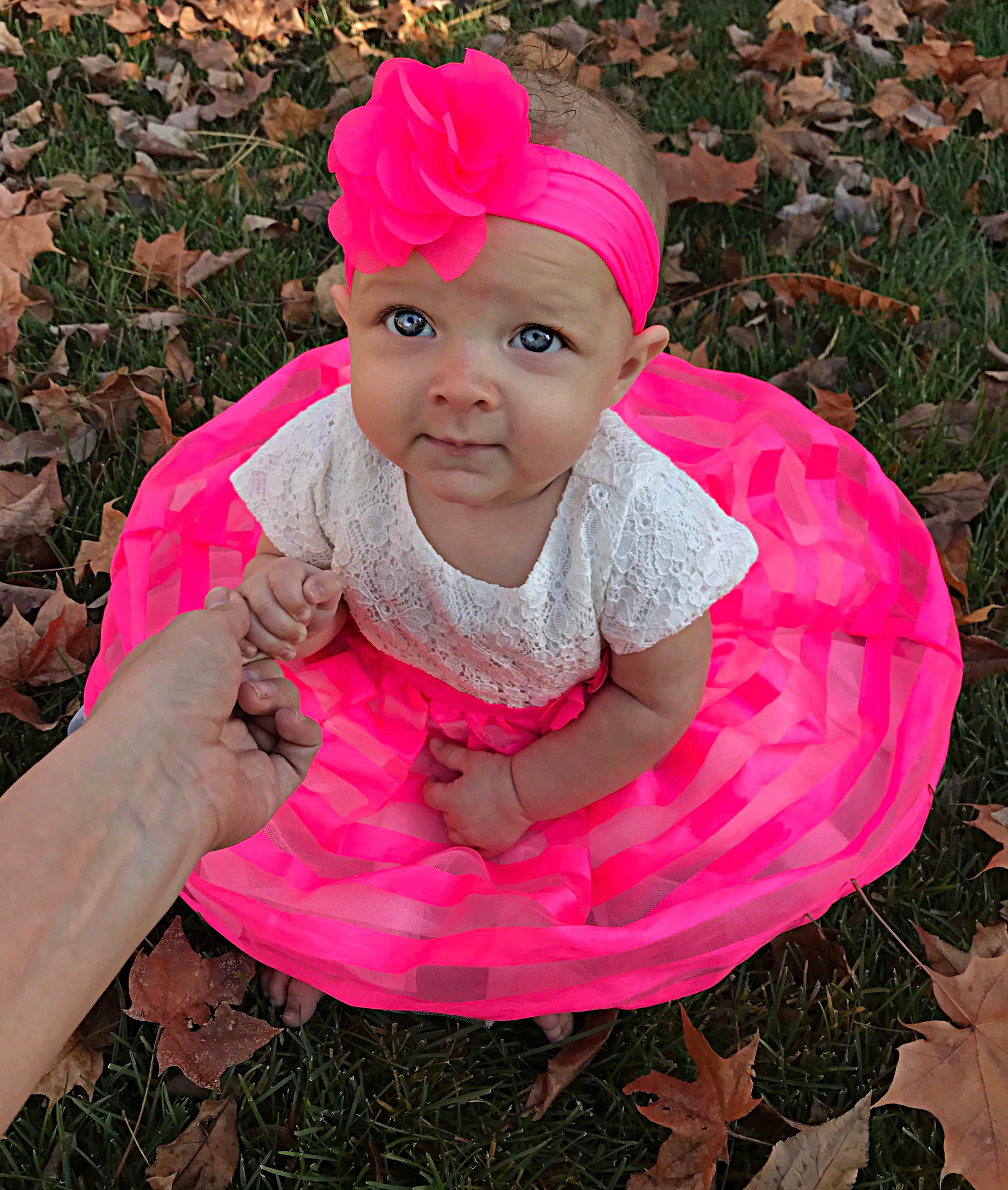 First time touching the grass. first time holding leaves, i love getting to experience "first time" things with you on a daily basis. Dear November; be good to us!
Dress & Headband from Children's Place . It's currently on sale for $17.48, so hurry while it's still available!
Till next time babes! XOXO